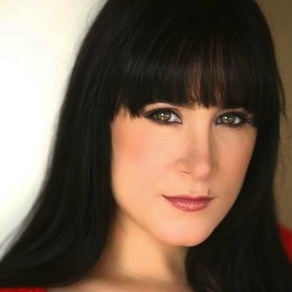 Month Upon a Time, Episode #9 (February): I've been a big fan of Dee Roscioli's from the minute I laid eyes on her at the meet-and-greet for the 2010 24-Hour Musicals. Little did I know that she had already distinguished herself as the actress who performed the role of Elphaba in Wicked more times than any other performer in North America, a "title" I believe she still holds! I'm sorry to say, I didn't get to see her in the role, but everyone who has, either from the stage or from out front, is all raves! If you want to know more about her experience as The Green One, check out this adorable backstage video.
After five years on the broom, Dee recently appeared in the Off-Broadway play Dedalus Lounge with Anthony Rapp and a full Irish brogue. As for what's next, I predict a slew of starring roles in original Broadway musicals. And possibly a CD? You can play your part by going to her fan page and telling her what you want to hear her sing!
Special thanks to my beloved college pal Marjorie Harris Newman (aka Margie Harris) for the idea for this month's song, inspired by her sister Melanie's attitude about her 2/14 birthday. Also, thanks to my friends Suzanne Thomas, Alan Filderman, David Krane, and Chantal Bilodeau for sharing tidbits with me about their 2/14 birthdays….

This episode was recorded on February 28, 2012.