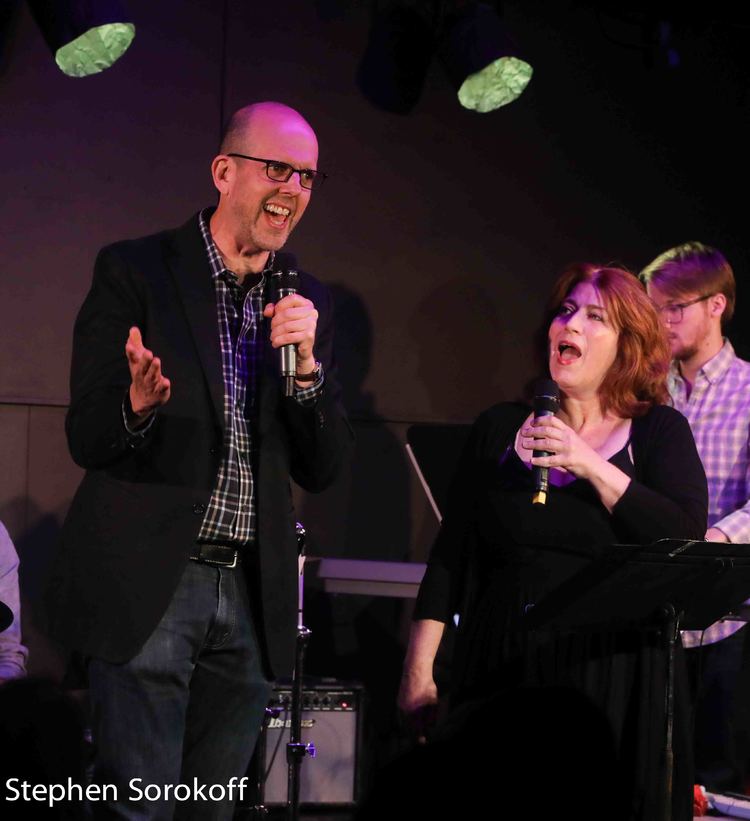 The man whose name is on the door (and the wall behind the bar) had the following directive to the theatre going public in anticipation of a performance by Jeff Blumenkrantz and Anne L. Nathan in Mr. Finn's Cabaret at Barrington Stage Company:
"Lauren (Taslitz) and Danny (Ursetti) are a sensational team. They write songs that are outrageous, wise, and honest. What they're coming up with is always interesting and often thrilling. You take two really talented people and ask them to write a piece specifically for the cabaret, and get two extraordinary actors like Jeff and Anne to sing it – anyone who cares about the future of musical theatre would be well advised to see this."
Read the full article on BroadwayWorld.com!