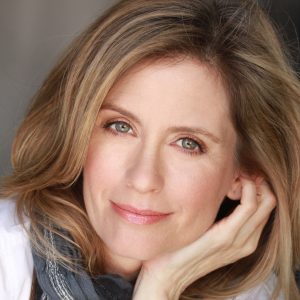 Month Upon a Time, Episode #2 (July): I know this probably isn't a big deal to most tech-savvy people, but I'm feeling very 21st Century announcing this, my first virtual episode!
Last month, I selected Jon Orton's Twitter suggestion to write a song about July at the summer theatre camp Stagedoor Manor, which I attended in the 70's and where Jon was a musical director the summer of 2002. Once I started conceiving "Pure Acceptance," I knew that it needed to be sung by my friend, the stellar film and TV actor/wonderful singer-songwriter, Helen Slater. Not only did Helen and I attend this camp at the same time, but also Helen has a teenage daughter, and I knew I wanted to explore the mother/daughter experience in this song. Jackpot!!
Once Helen said yes, I wasn't going to let the fact that she was shooting a TV series in Austin, Texas stop me from making this episode happen. Luckily, Helen was game: she recorded the song in a studio in Austin and then did the interview via phone from her home in Los Angeles! And it pretty much sounds like all my other episodes. Amazing and space-age!! (Wait, are we post-space-age now?)
Back to Helen – her credits are an embarrassment of riches, so I'm only going to list a few of her films: you may remember her in the title roles of Supergirl and The Legend of Billie Jean, not to mention her performances in Ruthless People, City Slickers, and The Secret of My Success. She's also appeared on countless TV programs, but you can check all that out yourself on her IMDB page.
As distinguished as her acting career is, her singing and songwriting is equally impressive. She has three CDs: One of These Days, Crossword, and Shine, and each one is as yummy and wonderful as the last. She somehow manages to blend folk and pop and jazz and warmth and charm and beauty and clarity, and I just love listening to her music. And maybe there's a musical or two on the horizon? Please??
This episode was recorded July 14 and 16, 2011.