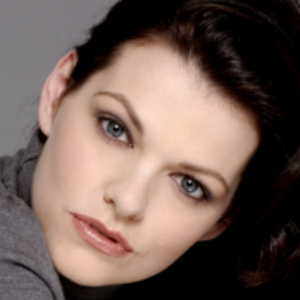 Special Episode #6: Kate Shindle may have come to our attention first as Miss America 1998, but she has clearly staked out a place of her own in the musical theatre world. She's appeared on Broadway in Jekyll and Hide, headlined as Sally Bowles in the Sam Mendes/Rob Marshall revival of Cabaret, and originated the role of Vivienne in Legally Blonde, the musical.
Kate was always on my radar because a) she's a fellow Northwestern University alum, and b) she was a super cool Miss A., in that she was really talented and she had a great platform (AIDS awareness and education). So when I was asked to write a song for a benefit and I heard Kate was one of the singers I could write for, I snapped her up PDQ! It's great to finally work with her after years of rubbing elbows at Northwestern events and Julia Murney's annual Pancakes and Bacon Party.
The benefit, called Broadway in South Africa, will take place on October 6th at Symphony Space. Ten songwriters (including Henry Krieger, Michael John LaChiusa and Bill Russell) were asked to write songs inspired by the essays and drawings of South African children. I took my inspiration from Khensoni Mabaso's sketch of Johannesburg, which features a very tall building with the word "Voda" on top. This piqued my curiousity, so off I went to research what turned out to be the Ponte City Tower, a 54-story cylindrically-shaped apartment building with a hollow core. ("Voda" is short for Vodacom, a cellular phone company that owns a huge LED wraparound sign on the top three stories of the building.)
When Ponte was built in 1975, the surrounding neighborhoods were "whites only," but with the end of Apartheid, the area quickly filled with blacks and immigrants, and the white people fled to the suburbs. The building became notorious for criminal activity, suicide jumpers, and the garbage that built up inside the core.
The building is currently being renovated and resold as high-style condos. Last October, before the sales office opened, the building co-sponsored an event with the city to offer people the opportunity to "Abseil Down Ponte," i.e. rappel down the building on ropes like mountain climbers use.
(Sorry to those who downloaded the original version of this episode with the audio issues. This new version is issue-free.)
"The Core of Ponte" was recorded on 9/27/08.