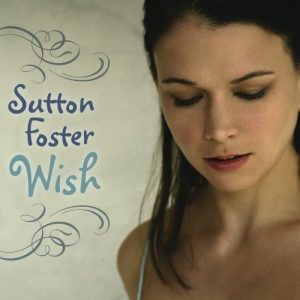 Special Episode #7: It's been so long since I've done one of these episodes that I omitted a word from my intro! (Did anyone catch it?) I'm thrilled to welcome back the incomparable Sutton Foster. Not just a ridiculous talent, but also one of the warmest, most generous people with whom I've had the privilege of collaborating.
Sutton is currently giving a stellar performance as Princess Fiona in the musical Shrek, but only through January 24, 2010, so if you haven't seen her in it yet, get moving! With one Tony Award and three Tony nominations under her belt, she is one of Broadway's great leading ladies, infusing everything she does with her idiosyncratic charm, humor, and heart.
Sutton is here to sing "My Heart Was Set on You," the song I wrote for her wonderful debut CD, Wish.
A new activist, Sutton has been outspoken in her support of Marriage Equality and has sponsored a bus to take people to the National Equality March in Washington DC this weekend. Check out Sutton's video for the organization Broadway Impact.
Coming soon is her eponymous website, a concert tour, and a teaching stint at NYU! Those lucky kids!!
To see what kind of soup I served her from my Jeff and Martha cooking project (a la Julie and Julia), visit my blog!
This episode was recorded on October 9, 2009.